If you took what you did today and repeated it every day for the rest of your life, who would you become 20 years from now?
---
Discover how the Minimalist Journaling System can help you consistently stay on top of all your tasks, habits and goals in less than 5 minutes a day — and make space for what's important no matter how busy your life gets.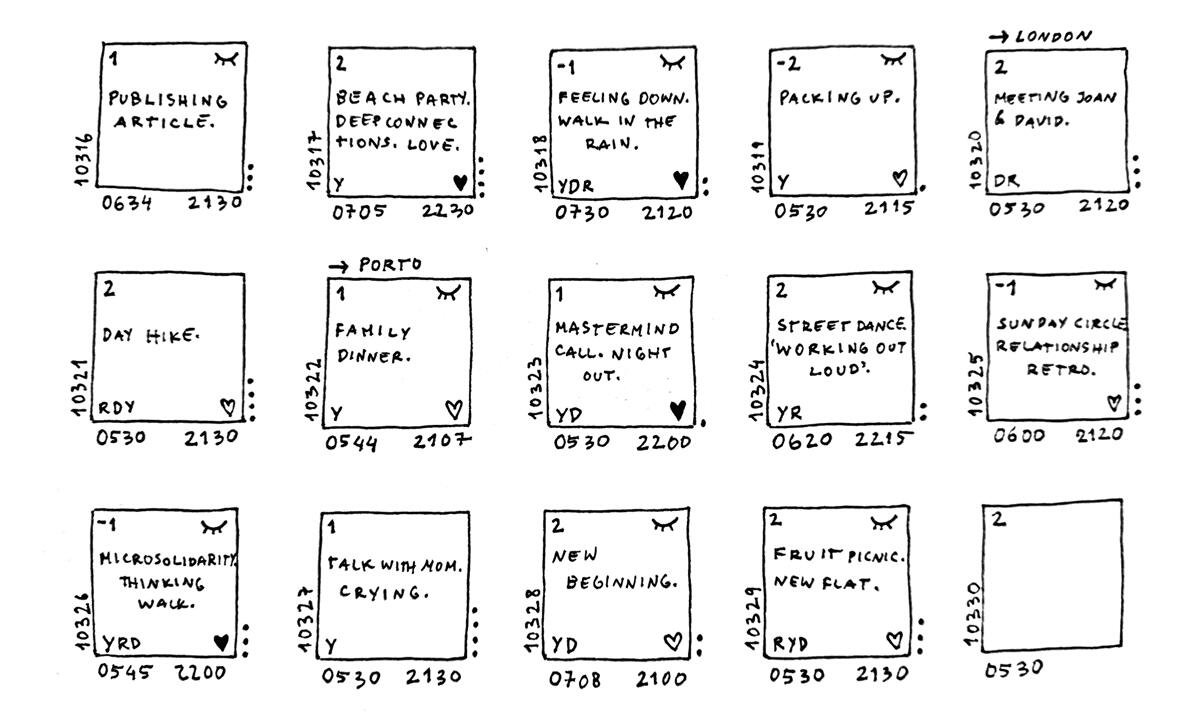 The Minimalist Journaling System course is for: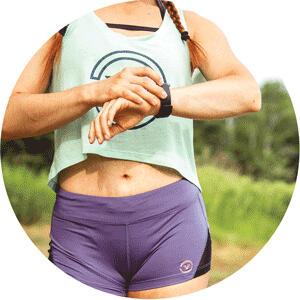 Ambitious individuals who want to make a positive impact in the world
---
Do you want to be more focused and productive to do work that matters? Do you want to wake up every day feeling energized, having a morning routine that will help you power through all the way to the evening?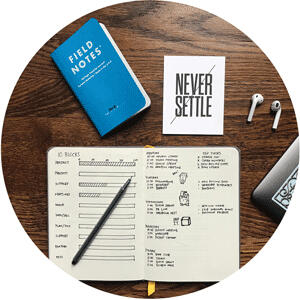 Self-experimenters looking for an effective personal management system
---
Would you like to have a simple, intuitive system in place that enables you to simultaneously work on different areas of life (self, work, relationships, etc.) without letting anything fall through the cracks?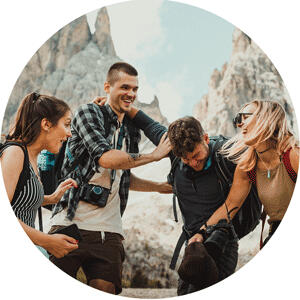 People who know the value of peer support for accelerated personal growth
---
Have you ever experienced the power of peer accountability, collective brainstorming, and group support? Do you want to achieve life-lasting results together with a supportive group of people committed to help each other grow?
Build your Personal Development Dashboard
Imagine that your life is run by a complex operating system that manages your psychology, physical activity, and all sorts of behaviors and choices.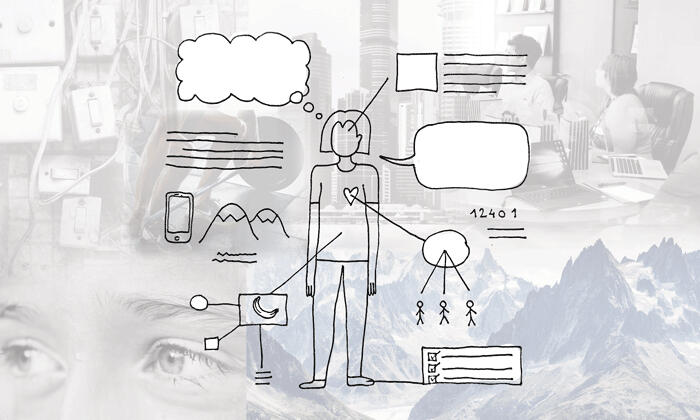 Now, imagine your journal as an intuitive user interface that allows you to understand and interact with that complex operating system, giving you the knowledge and power to uninstall outdated programs and design the habits and routines that truly serve you.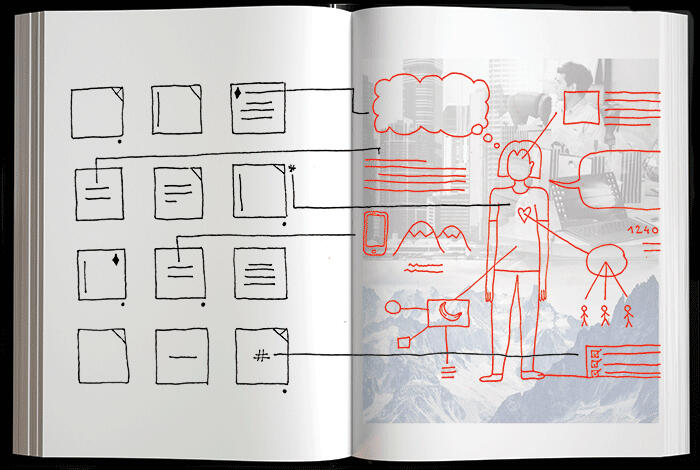 That's the Minimalist Journaling System (MJS): an effective analog dashboard that allows you to preview and manage your goals, memories, tasks, projects, habits, and emotions, just as you would manage different apps on your phone.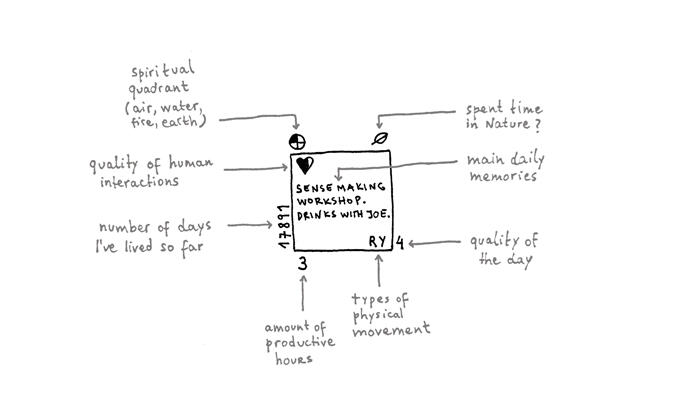 ---
How does the Minimalist Journaling System work?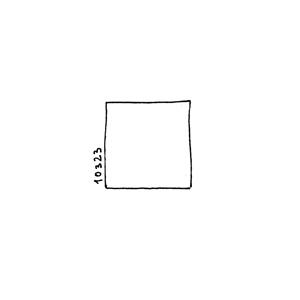 It's effortless and agile
Each square represents one day of your life, and you get to choose what to include in it. You will learn how to implement this system from day one with small actionable steps you can take no matter how busy you are, so you can steadily cultivate the effective, organized and meaningful lifestyle you always wanted.
It's perspective-shifting
Day by day, you will build a rich database that you can inspect at a glance, which will allow you to see progress from the very start, spot important patterns in your behaviors, reconnect with important memories and feelings, and gain the clarity you need so you can focus on what's truly meaningful in your life.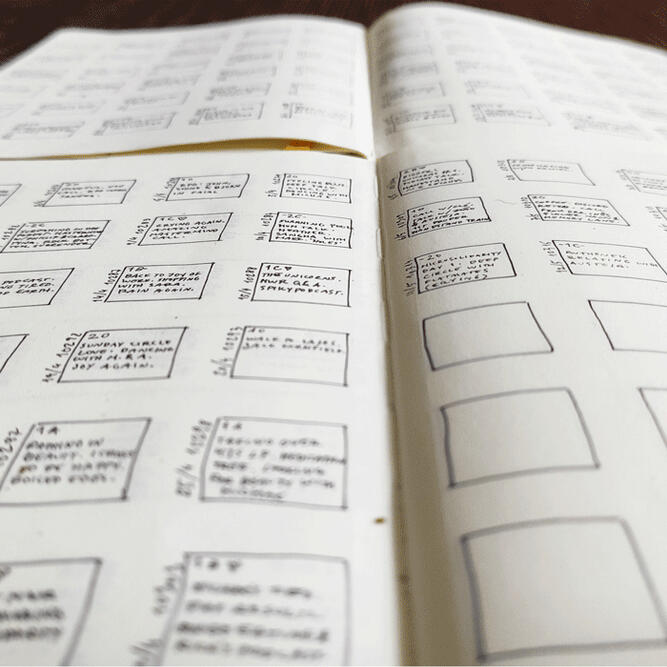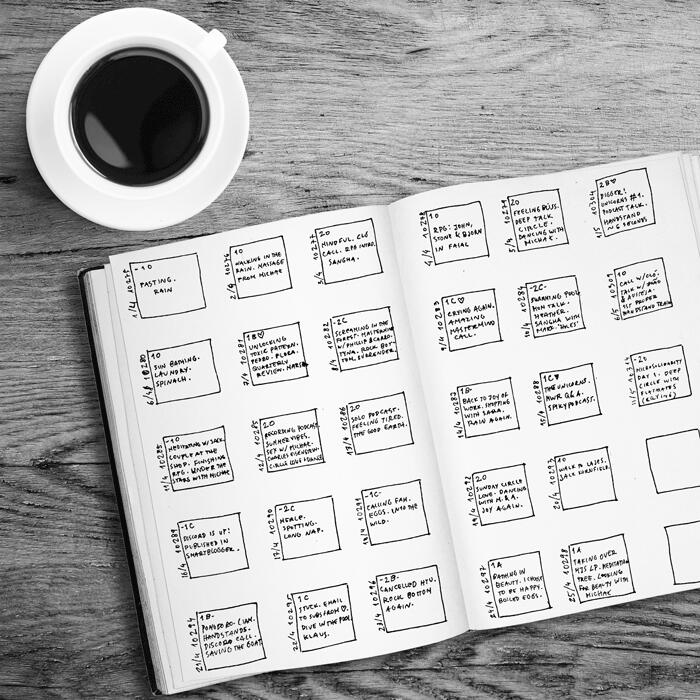 It's minimalist and beautiful
The Minimalist Journaling System is a visual representation of all areas of your life. It will help you keep all the balls you're juggling in the air, so you can fall asleep every day knowing that everything has been taken care of and that you made the most out of your day on all fronts.
Main features of the Minimalist Journaling System: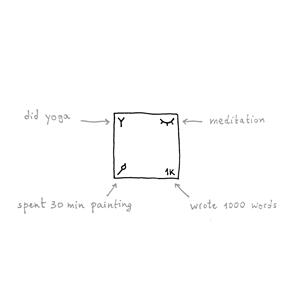 Habit Building
Do you want to get healthier? Be more focused? Start going to bed earlier? Write every day? Eat more veggies? The MJS helps you build any habit from scratch by starting super simple, and it shows you how to create space for habits that serve you amongst the busyness in your life.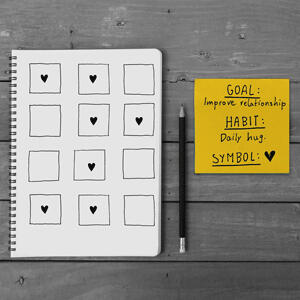 Goal setting
The MJS works as the glue between your life's purpose, your goals, and your daily actions. It shows you how to set effective goals, and then, like your North Star, it makes sure that you are moving in the right direction every single day.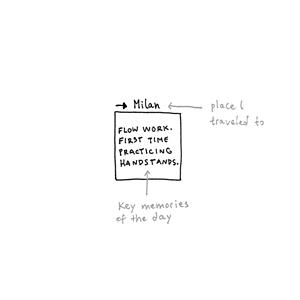 Memory keeping
Have you ever wanted to have a "captain's log" with your most important memories so that you can revisit who you were last year, or show your grandchildren what you did 50 years before they were born? With the MJS you can compile your life's most important moments and easily scan them for clarity, context, and important insights.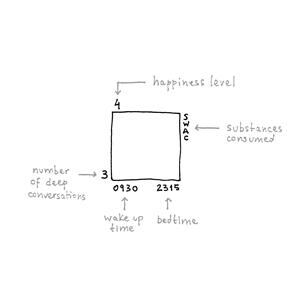 Immediate Daily Clarity
Do you ever wonder why you can't manage to stick with certain habits, handle certain difficulties, or complete certain projects? You can use your daily squares to identify the main bottlenecks to your happiness, health, career, or relationship success — and make lasting changes.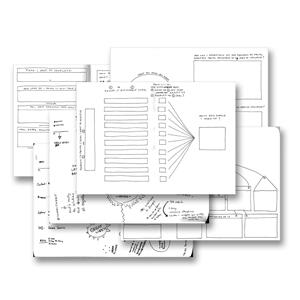 Journaling
It's not all about the squares: the MJS includes a whole library of powerful journaling exercises that show you how to review and plan each week, how to get clarity on your life's mission, how to access your subconscious mind, and much more.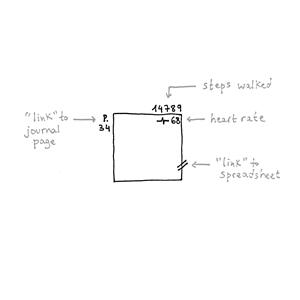 Compatibility
Wondering how to integrate your existing journaling practices and/or digital tracking? The MJS is allows you to combine the reflective properties of pen and paper with the effectiveness of your digital devices, and brings your most important insights and data together on a single page of your journal.
---
What's in the course?
1. Personal Support and Group Coaching with Silvia and Michal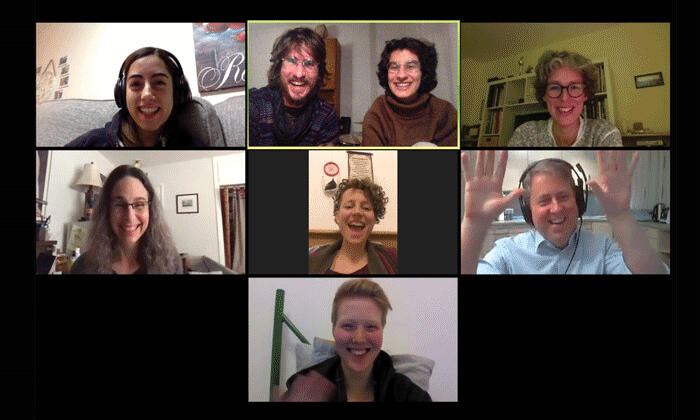 Bi-weekly Workshops
You know that feeling of getting super inspired after taking a great course, only to feel the excitement go away after a few days when life goes back to normal?

In this course, we won't let that happen. That's why, as you go through the materials and build your own MJS, you will have access to 6 bi-weekly online coaching sessions with Silvia and Michal and other students in the course.

These calls are not passive webinars with hundreds of attendants, but small interactive cohorts where everyone gets to speak and participate. This means that in every session you will have the chance to get direct support from Michal and Silvia, ask questions, pick other people's brains and take advantage of the accountability and energy that only a group of committed individuals on the same journey can generate.
"The structure of the calls is highly effective. The facilitation brilliantly mixes different ways to participate so that whether you are creative or logical, extroverted or introverted, quick to react or slower to process, there is space for you. I find these calls so valuable that I have adapted the format to use with the group that I am mentoring."
— Cathy Hutchison,
Founder at Your Visual Journal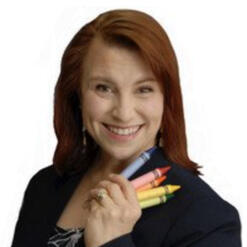 Access to the MJS Online Community
Throughout the whole duration of the course (3 months) you will have access to the MJS online community on Discord where you will be able to share your victories and obstacles, exchange resources, keep each other accountable, and collectively reinforce consistency and motivation.



Private Onboarding Session
In the beginning of the course, you will get a private onboarding session with Silvia and Michal to get to know each other, talk about your goals and expectations, and make sure you are on track from the very beginning of this journey.
"The Minimalist journaling system is just as simple as it is helpful. Keeping track of your habits and establishing new ones becomes super easy, but even more astonishing during the course was the support by Silvia, Michal and the other people: Everybody was open minded, eager to help and full of respect towards the others. Just great!"
— Leonie Berger,
Journalist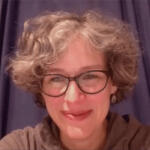 2. Lifetime access to the MJS Library and Resources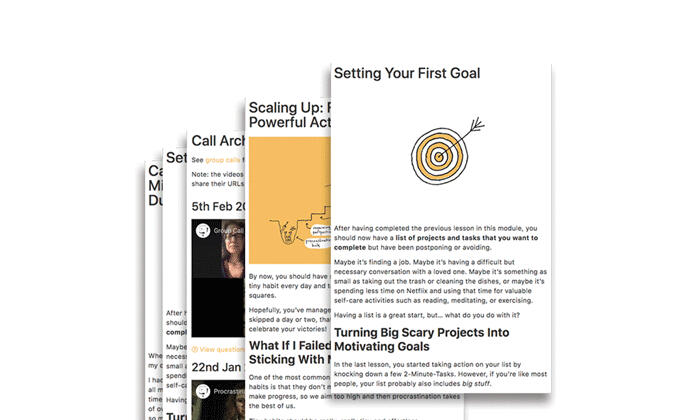 Once the course starts, you will get access to a comprehensive library of lessons and materials with everything you need to build your MJS.

But don't get it wrong: this course is not an overwhelming dump of information. Each lesson compiles the finest selection of resources with clear actionable steps, so you can implement what you learn immediately. We're big believers in learning by doing—and we'll be your guides on this path!
"Sometimes personal development content can get quite airy-fairy, but information and resources in the MJS course were really solid and applicable, and I want to continue with this process."
— Sandy White,
Dog Training Instructor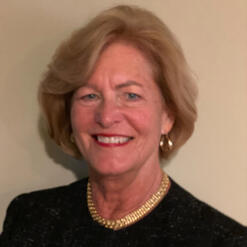 Course Modules
Module 1: Start
Where you'll set up your journal, learn the basics of the Minimalist Journaling System, and start using it on a daily basis.
Module 2: Goals
Where you'll explore different approaches to setting goals with the MJS, find which one(s) work for you, and set goals that truly resonate with you.
Module 3: Habits
Where you'll learn how to use the MJS to build habits that you can maintain for life.
Module 4: Reviewing and Scaling Up
Where you'll review your progress and make tweaks to your MJS to keep it simple, intuitive, effective and fun. You will also learn how to manage multiple projects and goals simultaneously without getting overwhelmed.
Module 5: Life Cycles
Where you'll turn your "lows" into profound lessons helping you to get back on top of your game.
Module 6: Effective Life Tracking & Retrospective
Where you'll look back at your entire journey since starting the course, integrate your key insights and learn how to maintain your MJS for life.
"Look, I'll be honest. I am one of those messy guys - not extremely healthy, not super sporty, and I always feel I could be better. By chance I came across Silvia and Michal and their methodology (...) to do incremental improvements in those habits I wanted to improve (starting by eliminating refined sugar from my diet). I was deeply impressed about it, about how clear it is and how it allows you to combine those small gains every day to carry on and stay motivated."
— Manel Heredero
Ouishare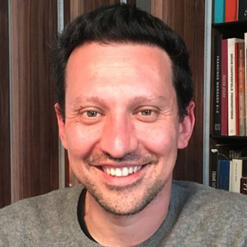 "I have completely stopped smoking, drinking and taking recreational drugs. In turn this has drastically improved my meditation practice and spiritual life. It helped me to become vegan, which is something I had my sights on for a while. I have started to do more exercise and eat healthier, start to match my behavior with my values with regards to compassion, and no longer use TV as a way to numb my emotions. I have much healthier sleeping habits. One by one, I have been able to improve every area of my life! Except sugar intake - that's my next nemesis ;)"
— Camilla Ginty,
Client Support Advisor at Vegware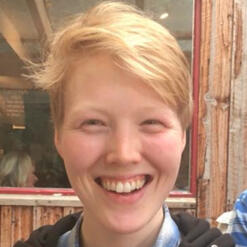 "I use the MJS daily and it's changed how I journal; it allows me to shift habits over time, stay accountable to myself and to reconnect with my memories. Completing a square has become a daily ritual that inspires me, motivates me and reminds me to celebrate my progress. Life changes in little steps and each square is my stepping-stone to my best self."
— Kate Rutter,
California College of the Arts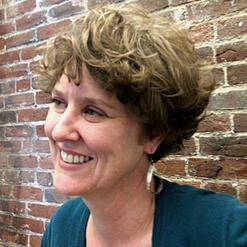 "I have more clarity and focus, and that was my big goal for this course. I found it very useful to reflect on my individual purpose. Regular reflections in my journal helped me to learn how to say "no" when it's needed and explain my decisions better to others."
– Hartmut Hübner, PhD,
Founder at Hübner Communications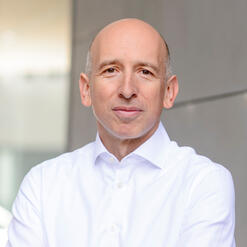 – Beatriz Viula,
Medical Doctor
– Flora Kóczka
Transferwise
Your Instructors: Silvia and Michal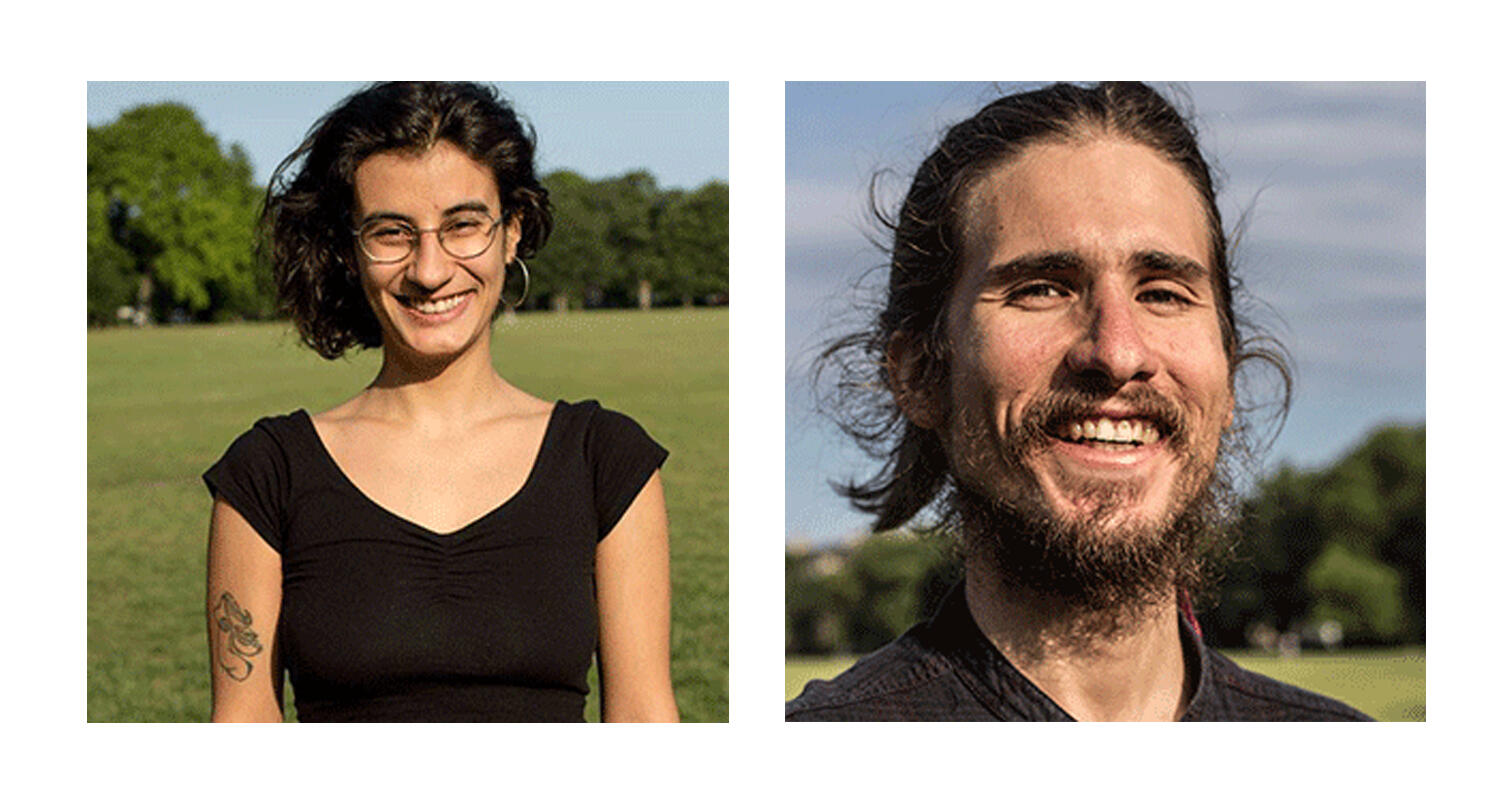 Silvia is a habit coach, writer, and team facilitator. Michal is a productivity coach, workshop designer and community weaver. We have been creating immersive learning experiences for groups for over a decade, and we have helped dozens of people change their habits successfully.

Over the past 4+ years, we radically changed our lifestyle through habit change. Meditation, yoga, community building, writing, growing our own food, maintaining deep connections — these are only a few of the habits we do on a daily basis (sometimes with unbroken habit streaks of more than 200 days!)
"Due to my demanding desk job, I never had time to exercise, had crippling migraines, and my blood test results were scary. I was terrified, but felt paralyzed. Silvia and Michal helped me find clarity and follow through with my first habit: walking three times a week. It worked because they made it stupidly easy by setting times, preventing obstacles, and creating accountability. A month later, my migraines were gone, my blood tests dramatically improved, and now I love walking so much that I increased the frequency. I feel so powerful that I started working on other goals, such as yoga for my hips, and optimizing my productivity at work".
— Eunice Barros,
Judge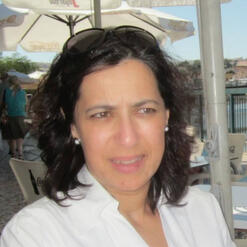 I had more concrete progress during the short time I worked with Michal and Silvia than I was able to create by myself over years of allowing thoughts and ideas to swirl in the back of my mind. They left me feeling really excited to have gotten my butt kicked into gear and empowered to turn my ideas into reality!
—Kelly Seibert;
Yoga Teacher, Bodyworker, Coach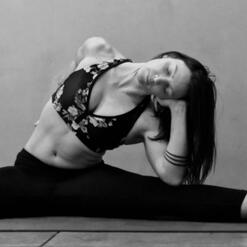 Build Your Own Minimalist Journaling System
This Course Relaunches Later This Year
We provide scholarships and payment plans for people with low income who wouldn't otherwise have access to the course. If you're committed, but your finances are tough at the moment, please send us a message.
---
30 Day Refund Guarantee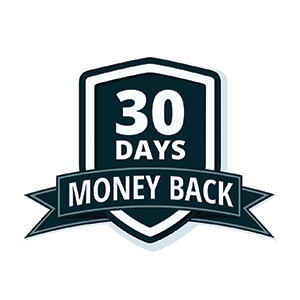 If you don't like this program, let us know within 30 days from the date of the first workshop and we'll refund you the full cost, no questions asked.
---
FAQ
When does the course start?
The Minimalist Journaling System Course will relaunch later this year.
When are the interactive live workshops?
TBC
What if I can't attend a call or a workshop?
That's okay — we will record every session and share it with all the participants. You can watch it in your own time and connect with other participants in between calls. However, we recommend attending as many as you can, as the value is in the group process.
Are these workshops different from the "regular" passive webinars?
Yes—our workshops are fully participatory. You'll be able to discuss with other participants, share, brainstorm, and effectively tap into the collective intelligence of a group of likeminded people to help each other grow. You might even make some friends in the process.
What if I'm an introvert and/or don't feel very comfortable with online meetings?
We put a lot of love and care to make our workshops welcoming and nurturing for everyone. We know that it's always a bit strange to meet a new group of people, especially online, and we all have our insecurities, but we highly encourage you to give it a go. But if you decide that this is not something for you, you can always watch the recordings and engage with the online community on Discord.
How much time do I need to put in to complete this course?
Roughly 3 to 10 minutes a day for using the Minimalist Journaling System, and an extra 1 to 2 hours once a week for self-study and attending the workshops. After you get familiarized with the method, you will be able to use this system for a whole lifetime with an average of 2 minutes a day spent with your square.

You can't achieve deep behavior changes and life transformation with less than that.
What about the Online Community?
You'll get 3-month access to our Discord community where you can connect with other students, as well as with Silvia and Michal. You're invited to be as active as you wish—this is an invitation, not homework! With that in mind, it's a perfect place to communicate in between calls to help you overcome any obstacles you might run into and/or build an additional layer of accountability.
What is Discord? Is it complicated to use?
Our community runs on Discord because it's super easy to use, it doesn't bombard you with ads, and it doesn't track everything you do (unlike other popular platforms). You can use it from your phone, laptop, or even a web browser without installing anything. It will take you 10 minutes or less to set it up and learn everything you need, even if you are not good with tech.
I've tried other courses in the past. I got excited in the first few days, but then lost motivation and gave up, even if I felt like I should continue. How is this different?
Unlike many courses, this course is designed for life-lasting results. The calls happen over a period of 3 months, which gives you enough time to face the inevitable ups and downs, experiment with different strategies, learn the ins-and-outs of the Minimalist Journaling System, and build consistency. All of the above with the support of Silvia, Michal, and an amazing group of people who really want you to succeed. After the first 3 months, you will be ready to maintain this system for life.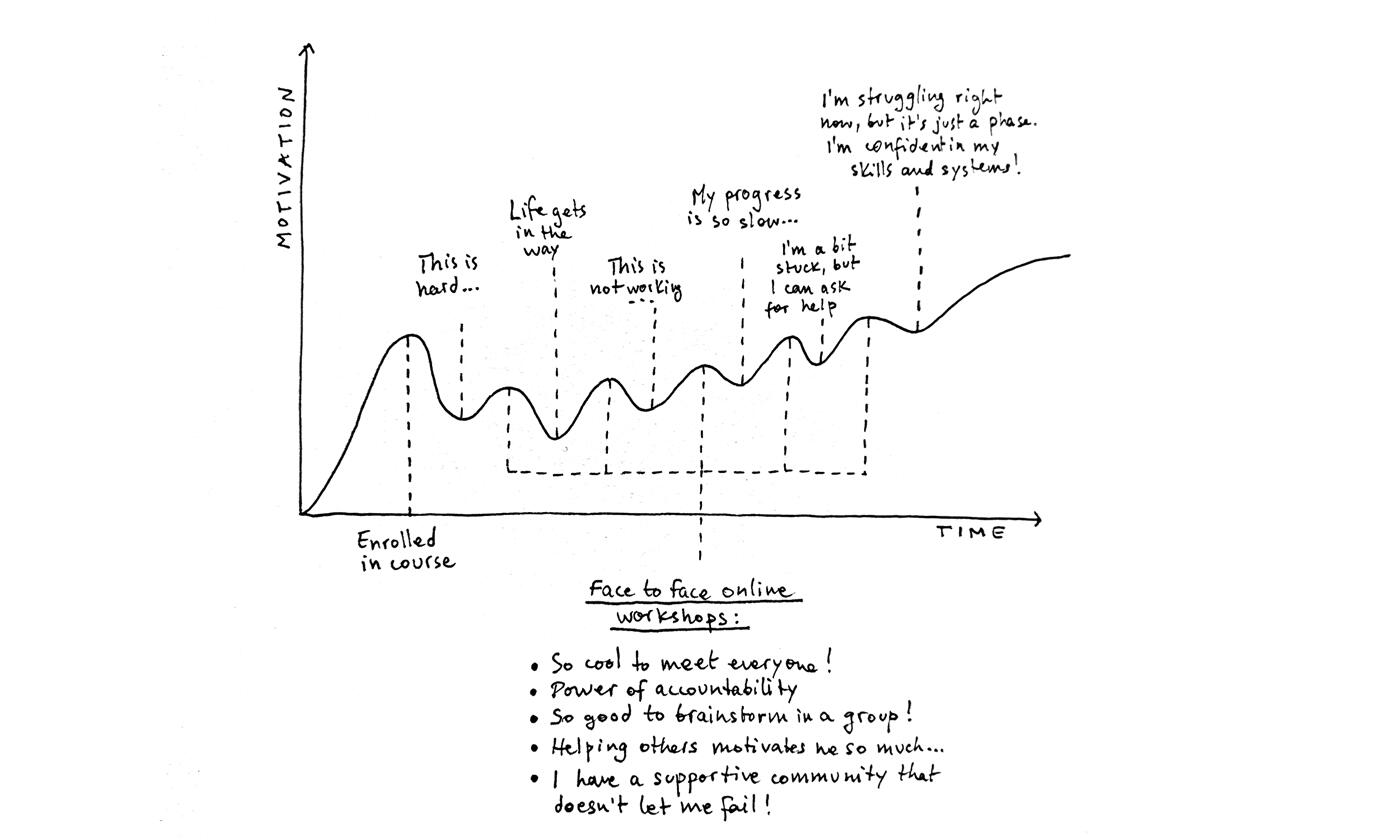 Could I just figure this stuff out for myself for free?
Parts of it, but it would probably be quite a mess. The Minimalist Journaling System was developed by Michal and Silvia, and while there are some freely available resources online to get you started (such as our habit tracking starter kit), this course is the only place with all of the information about the MJS, with actionable instructions, live walk-throughs, and dedicated hands-on workshops where we will personally coach you through the process, organized in a clear process to help you make the best out of it. By the end of your journey, you'll not only have learned about the MJS directly from its creators, but also adapt it to fit your own unique circumstances, and know exactly how to maintain it for life.
Can the Minimalist Journaling System be transposed into the digital realm?
Yes! Some of our students are already doing it and can help you with it. While this is a paper-journaling system, you'll be able to replicate its components to work with the apps of your choice (such as Evernote, Notion, OneNote, ROAM Research, spreadsheets, etc.)
What do you mean by lifetime access to the course?
There's no deadline for you to complete the course and you can come back to it in the future. Note that this doesn't include access to the future workshops and online community (although we will have some exciting offers for our most committed students).
What do you mean by "future updates"?
This is not a course that we built once and forgot about. Instead, we improve it regularly and you will benefit from all the future updates and materials at no extra cost.
What payment forms do you accept?
You can pay with Visa, MasterCard and Amex via Stripe and via Payhip (which is ultra secure and doesn't charge extortionate fees like PayPal). If you'd rather use PayPal, just give us a shout.
Are there any prerequisites to enroll?
Never tried journaling in your life but feel drawn to give it a go? No worries, this course is accessible regardless of your previous experiences with keeping a journal. All you need is a good understanding of the English language, a reliable Internet connection and web camera for the workshops, and a commitment to your personal development.
---
The Course Relaunches Later This Year
---
---
Is this really worth it, or just a bunch of mumbo-jumbo? Still not sure if this is for me. Convince me.
We know we are biased, so we'll just let our previous clients and students speak for us.
Here is what people who have attended our courses and done coaching with us are saying:
"I am very distractible and always have too many things to do, which makes holding space for creating the next level virtually impossible. Well, Silvia and Michal have helped me achieve the impossible! They create the space, provide the structure and hold the focus so that things actually happen. They know which step comes next. And they are 'super good' at celebrating successes, which, quite frankly, makes all the difference."
— Caroline Purkhardt Ph.D.
Author, Coach, T'ai Chi Master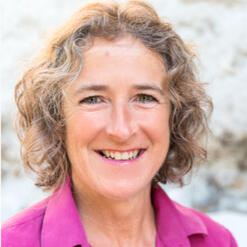 "My goal was to have a consistent morning routine and journal regularly, and I have achieved that. This experience renewed my trust in the possibility of change and it gives me a lot of confidence."
— Alexis Siegel
Translator
"These calls helped me structure my days in a very beneficial way and create space to achieve things I want to fill my life with, like meditation and rest. I was always very passionate about our calls and they left me with a lot of inspiration and energy that I could direct towards my goals!"
— Carolina Gatsios
Holistic Health Coach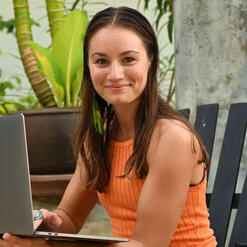 "I was struggling with many different pieces of my life and this program really helped. The discussions we've had on a bi-weekly basis and the resources offered at the end of each module sparked insights that showed me something familiar but in a completely new way. While I still struggle with difficult things, the course helped me to accept myself as I am, and I feel grateful for this."
– Rhonda Pearlman
Real Estate Agent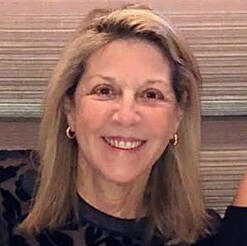 © 2020 JournalSmarter & Honeyboom LLP